100% natural energy natural cosmetics of a special kind.
Organic-certified natural cosmetics with organic Manuka honey.
This special composition of selected essential organic oils and the synergies of the individual flower essences by Dr. Bach in organic quality and FES Quintessentials™ make these energetically high-quality, rich creams a unique feel-good experience.
The refreshing effect is immediately noticeable, as is the relief of existing complaints.
The Body Aura® creams rebuild your energies and protect your energy field with selected essences. All creams contain organic Manuka honey (MGO 489+) and are built on a rich cream base of organic shea butter or organic hemp.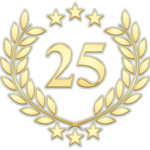 The origin of these creams lies in a creation that has proven itself over 25 years of practice and experience.
Due to the many success stories, the formulas have been expanded over time and have now also been further enriched, especially by the organic Manukahoney - according to our philosophy of life:
"The Good Belongs Among the People!"
The skin is our largest excretory and respiratory organ - be aware of this and, please, ensure that you feel good by supporting your skin with appropriate energies and active ingredients.
With MLM Manuka's Body Aura® Edition, you are well equipped to face the challenges of the times.